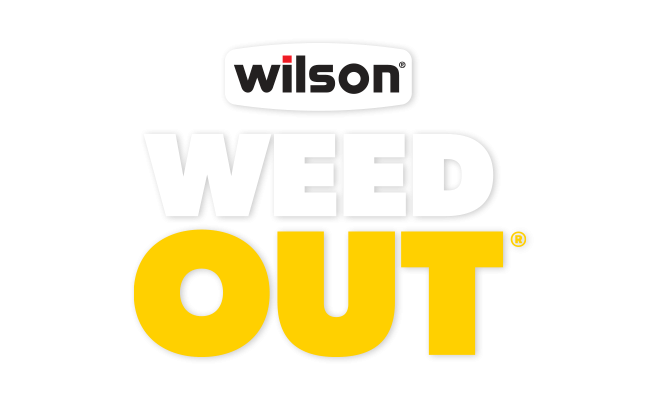 Wilson® WEED

 

OUT®
Range of glyphosate-free products that kill a wide spectrum of weeds in lawn
Get rid of weeds within 7 days while preserving your flourishing lawn! WEED OUT products kill a wide variety of broadleaf weeds right down to the roots - with no regrowth - including dandelions, plantains, and ragweed, among others. The spray controls weeds quickly and effectively, with long-lasting effects thanks to a new active ingredient derived from pea pods. It's greener and it's patented: it's unique to Wilson.
Frequently asked questions about Wilson WEED
 

OUT products
The active ingredient 4-chloroindole-3-acetic acid is based on a natural plant hormone found in peas and broad bean plants. WEED OUT is a selective herbicide. When sprayed on broadleaf weeds, it triggers the plant to wilt and die.
When used as directed, WEED OUT is safe for people and pets. When spray has dried, people and pets can enter area.
Do not water the lawn within 4 hours of application or when rain is expected. Once WEED OUT is applied to a weed, it will take up to 4 weeks for the weed to completely die. WEED OUT will not affect or kill weed seeds that have not germinated yet. If a weed seed germinates after WEED OUT is applied, an application to this new weed will need to be made.
Visible effects on the weeds (wilting) can be observed within 24 hours of spraying. Weeds will then die over a 4-week period.
WEED OUT is effective, giving excellent control of dandelions and plantains and top growth control of fall hawkbit, hawkweed, cinquefoil and black medic in turf, among others.
Recently, concerns have been raised about 2,4-D. WEED OUT products don't contain this active ingredient. The active ingredient used in WEED OUT is based on a natural plant hormone found in peas and broad bean plants. WEED OUT Lawn Weed Killer Refill is banned in Manitoba, New Brunswick and Prince Edward Island. WEED OUT Lawn Weed Killer and WEED OUT Lawn Weed Killer with Battery Sprayer, which contain the same formula as the refill, but in different containers, are available in New Brunswick and Prince Edward Island.
No. WEED OUT will have no effect on grass or lawns. Because it is a selective herbicide, it only affects weeds that are listed on the label. Grass that is accidentally treated may temporarily turn brown but will recover.
Haven't found the answer to your question?
We are here to help you!
Where to buy
WEED OUT products are available coast to coast in big box stores, department stores, hardware stores, independent garden centres and many other retailers.
Related articles to help you control weeds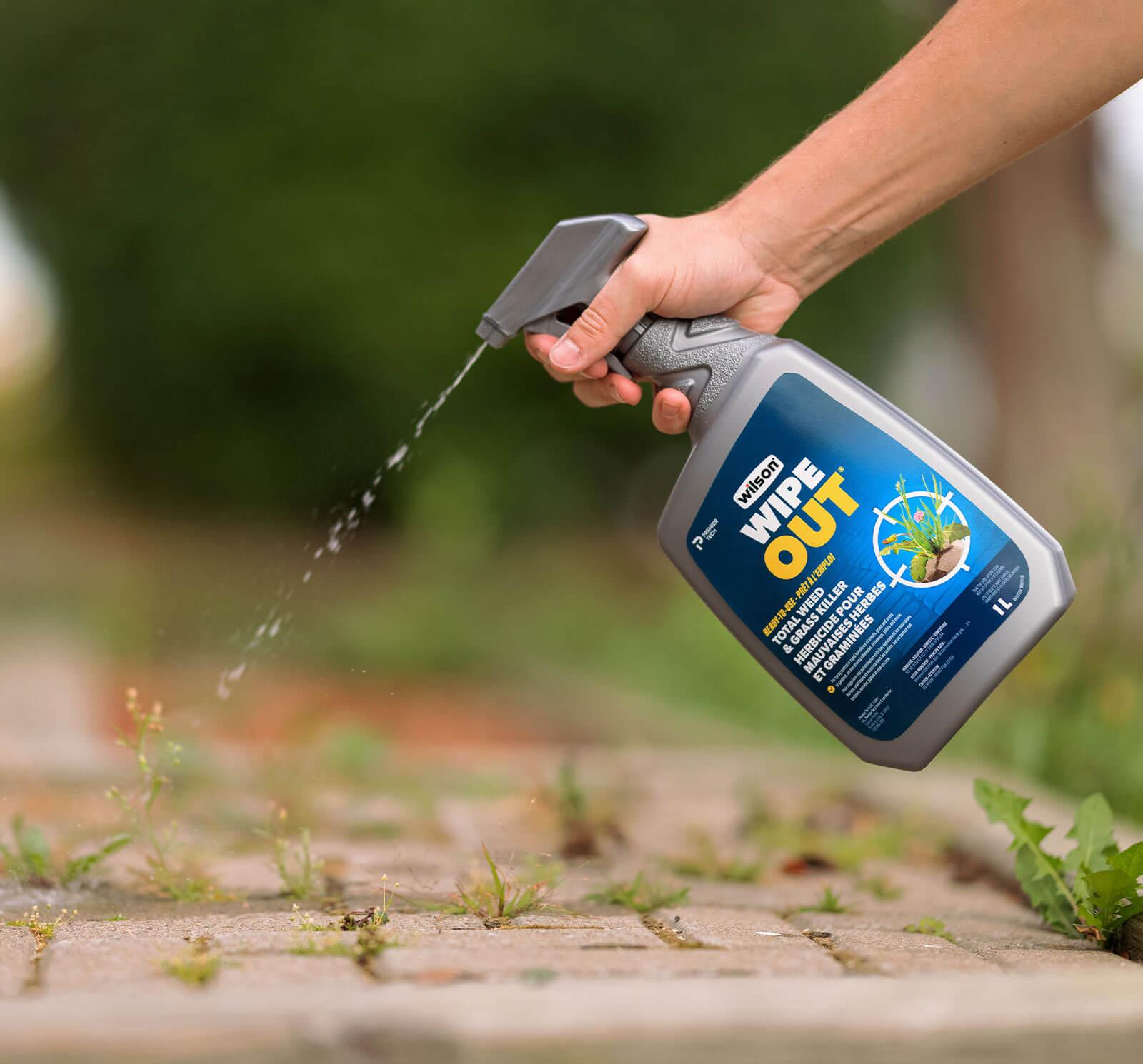 Shop all our products for weeds
WEED OUT products help you kill weeds in your lawn. WIPE OUT products help you control weeds nearly everywhere else: in flower gardens, driveways, patios, sidewalks and buildings.