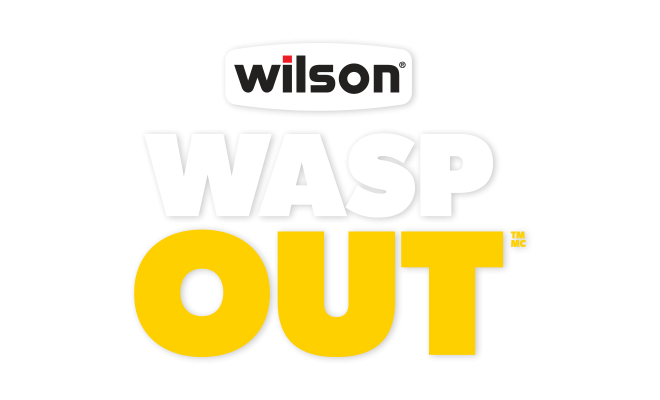 Wilson® WASP

 

OUT™
Three products that kill wasps, hornets and yellowjackets
WASP OUT products are available as a spray and a jet foam. Both are extremely effective on wasp, hornet and yellowjacket nests. They also contain essential oils that leave behind a pleasant aroma. The third product, a reusable trap, is designed to capture wasps, hornets and yellowjackets using homemade bait.
Frequently asked questions about Wilson WASP
 

OUT products
WASP OUT products contain an instant-killing insecticide with two active ingredients that kills on contact. Also can be used for spraying individual pests outside the nest.
Yes, when used as directed. Both sprays can be applied from a safe distance.
They are immediate-kill products. There is a short residual effect that will kill all insects in the nest within 48 hours.
They kill wasps, hornets and yellowjackets immediately.
Yes, because of their fast-killing action. It is best to spray either early in the morning or late in the day, when most of the wasps and hornets are nestled in for the night. After 48 hours, it is safe to remove the nest, as wasps and hornets that were out of the nest at spraying time will not re-enter. They will move on.
Haven't found the answer to your question?
We are here to help you!
Where to buy
WASP OUT products are available coast to coast in big box stores, department stores, hardware stores, independent garden centres and many other retailers.
Related articles to help you control wasps and hornets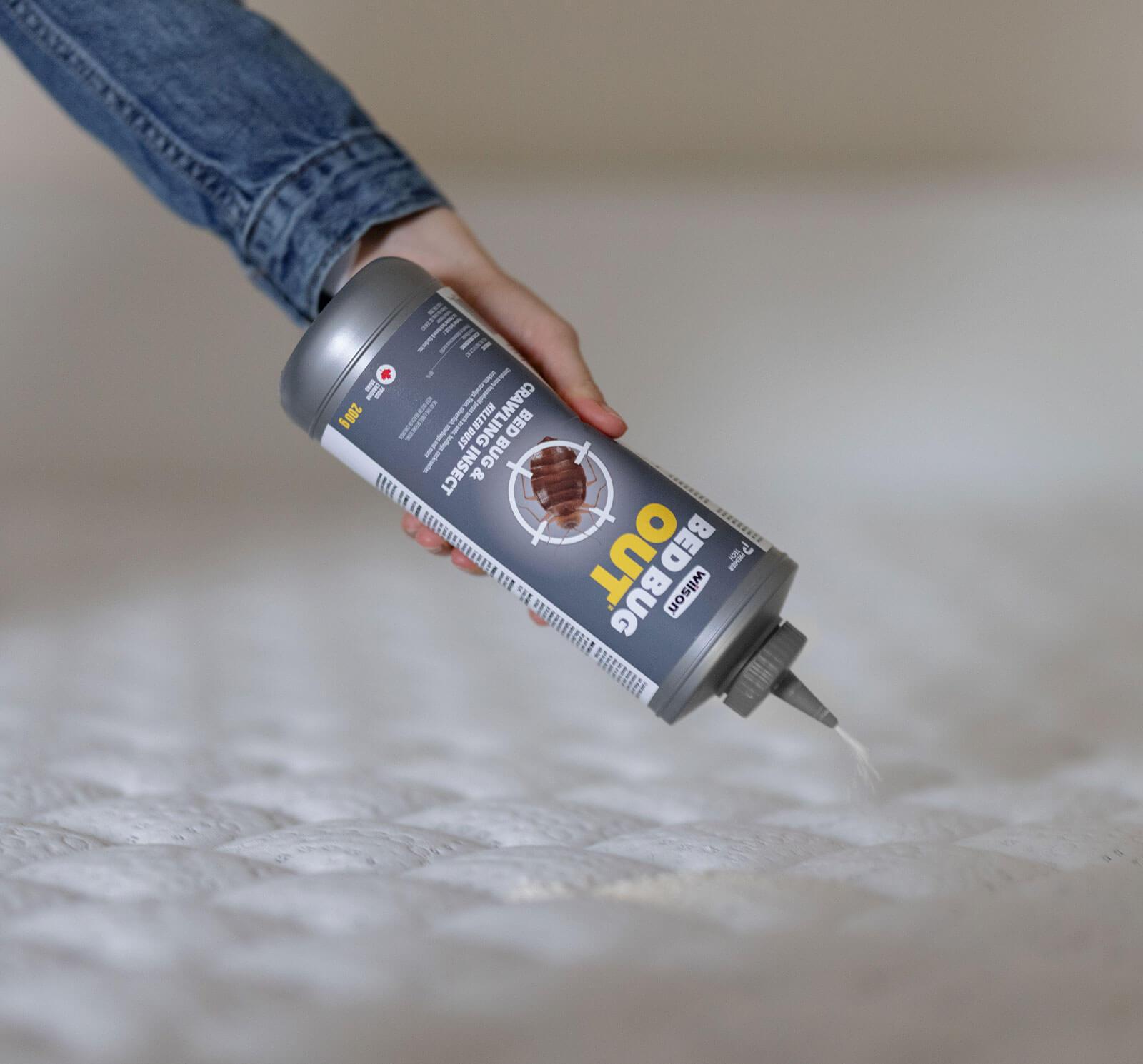 Shop all our insecticides
Wilson is renowned for the quality and variety of its insecticides. We have products that target a variety of pests, such as ants, flies, spiders and bed bugs. Individual products can be used outdoors or indoors and sometimes both.