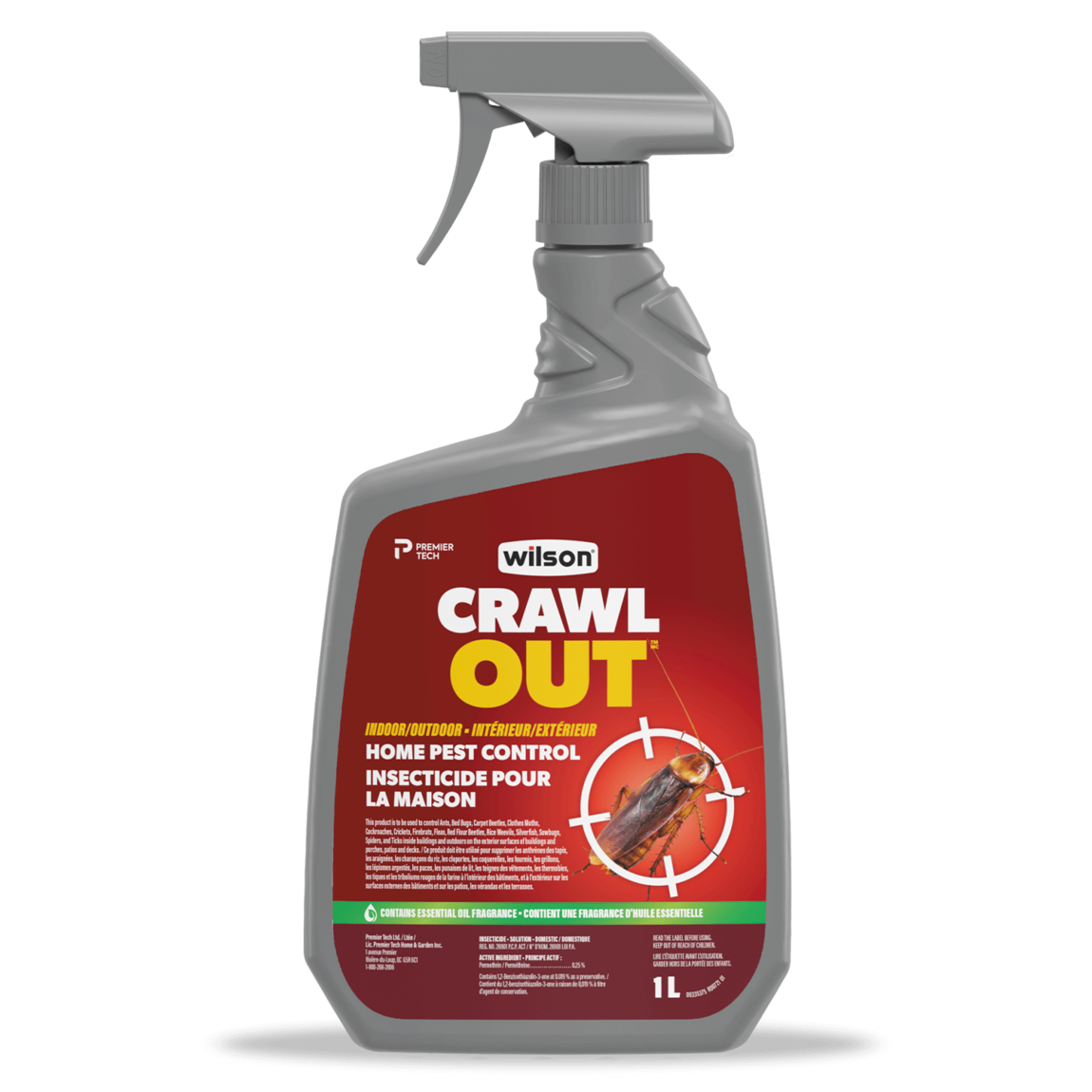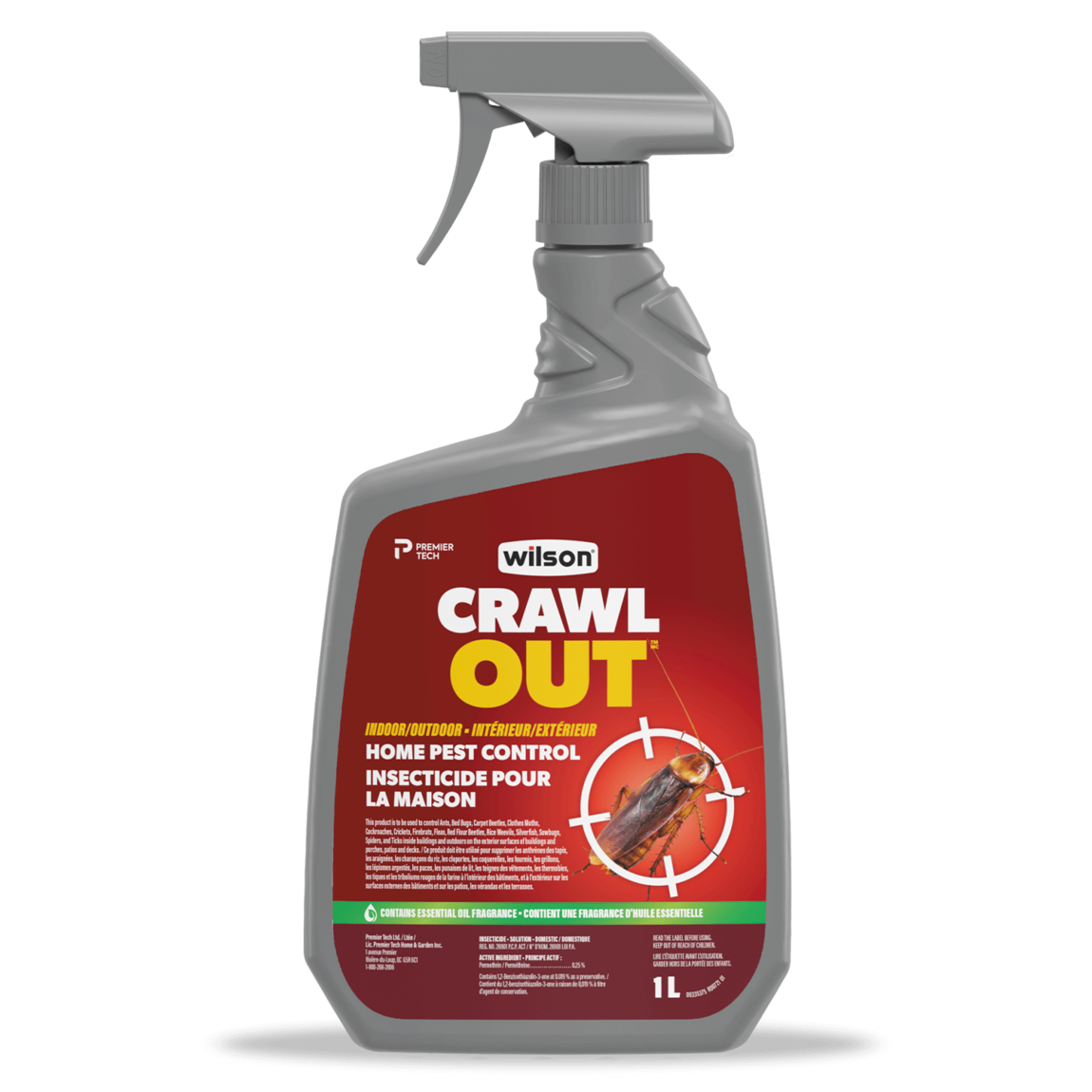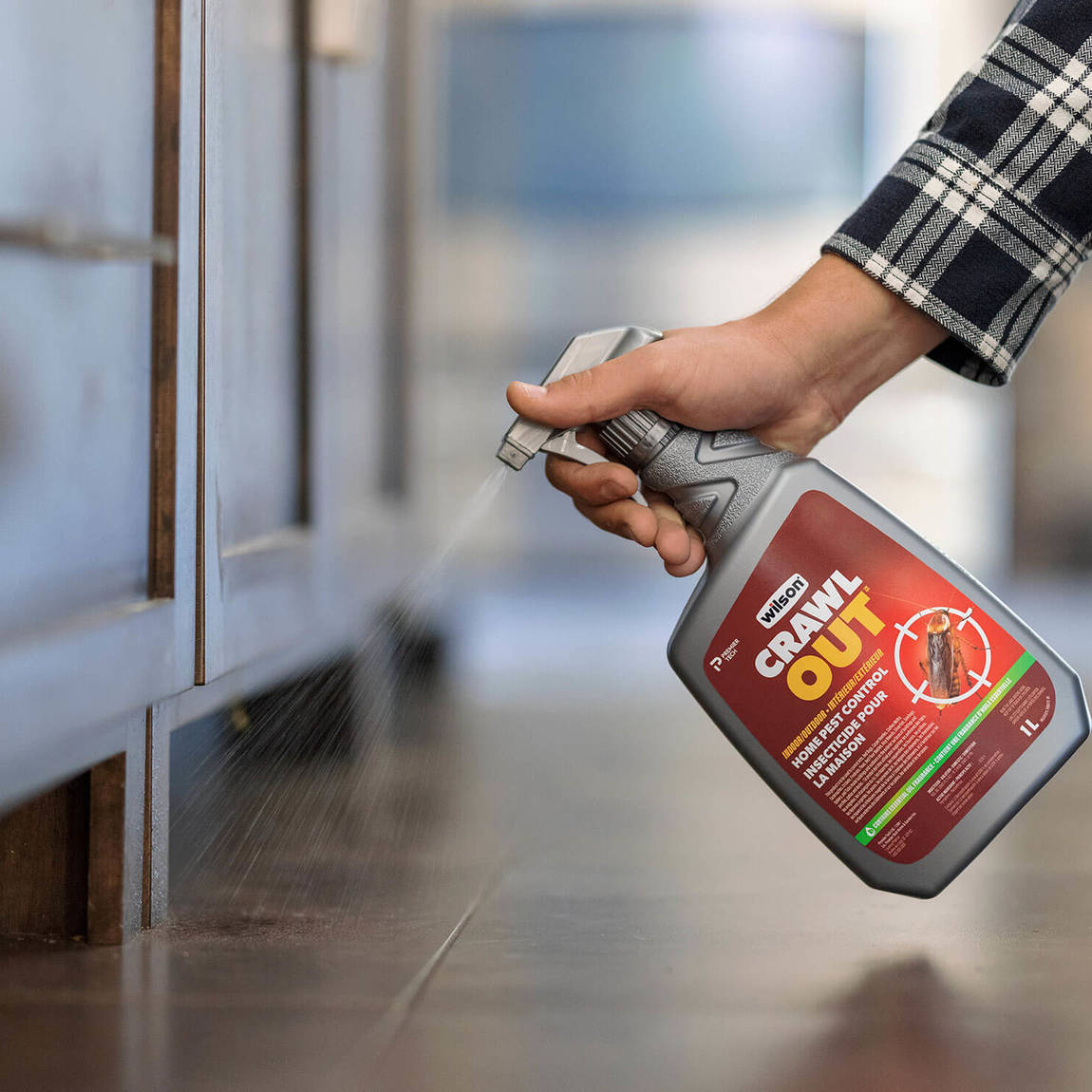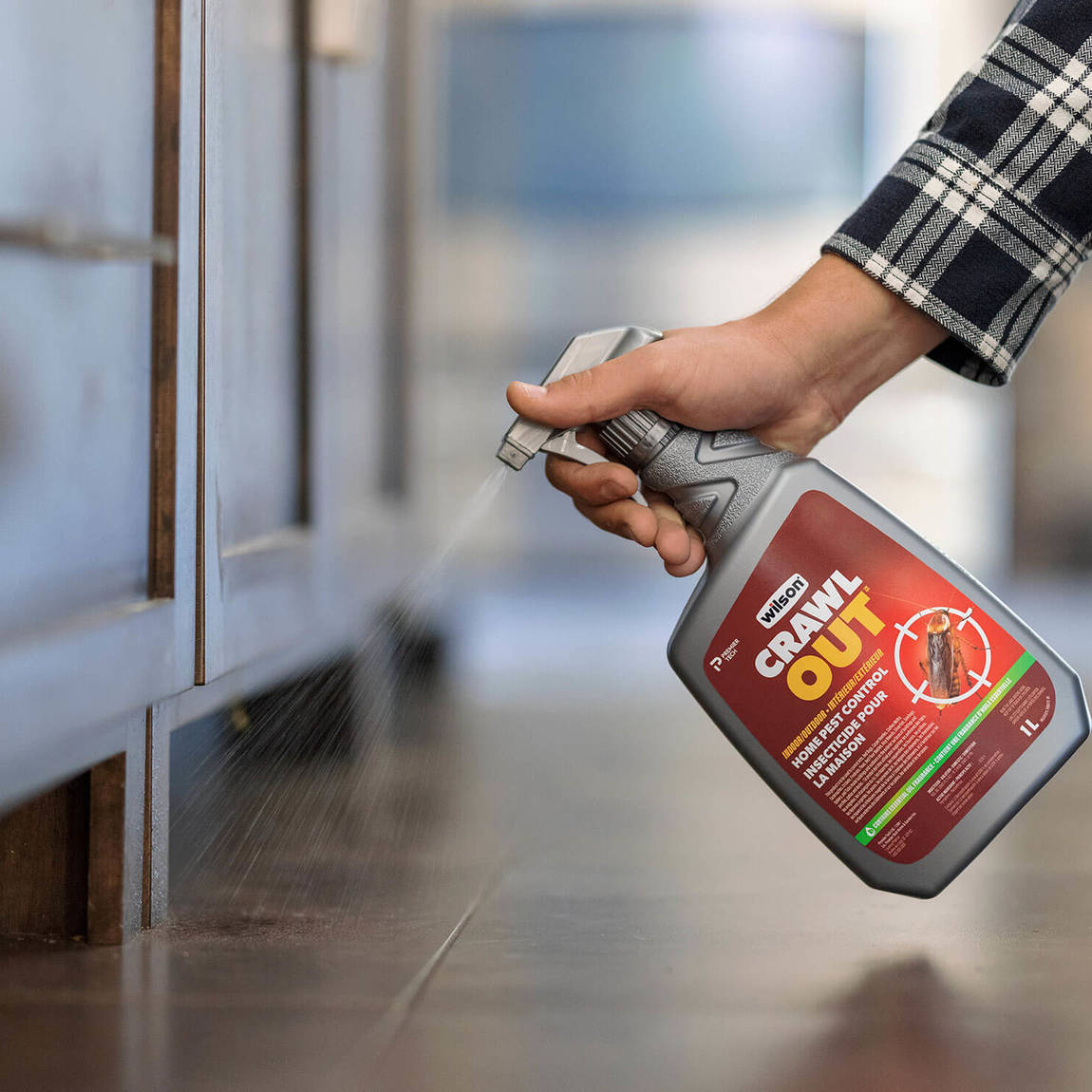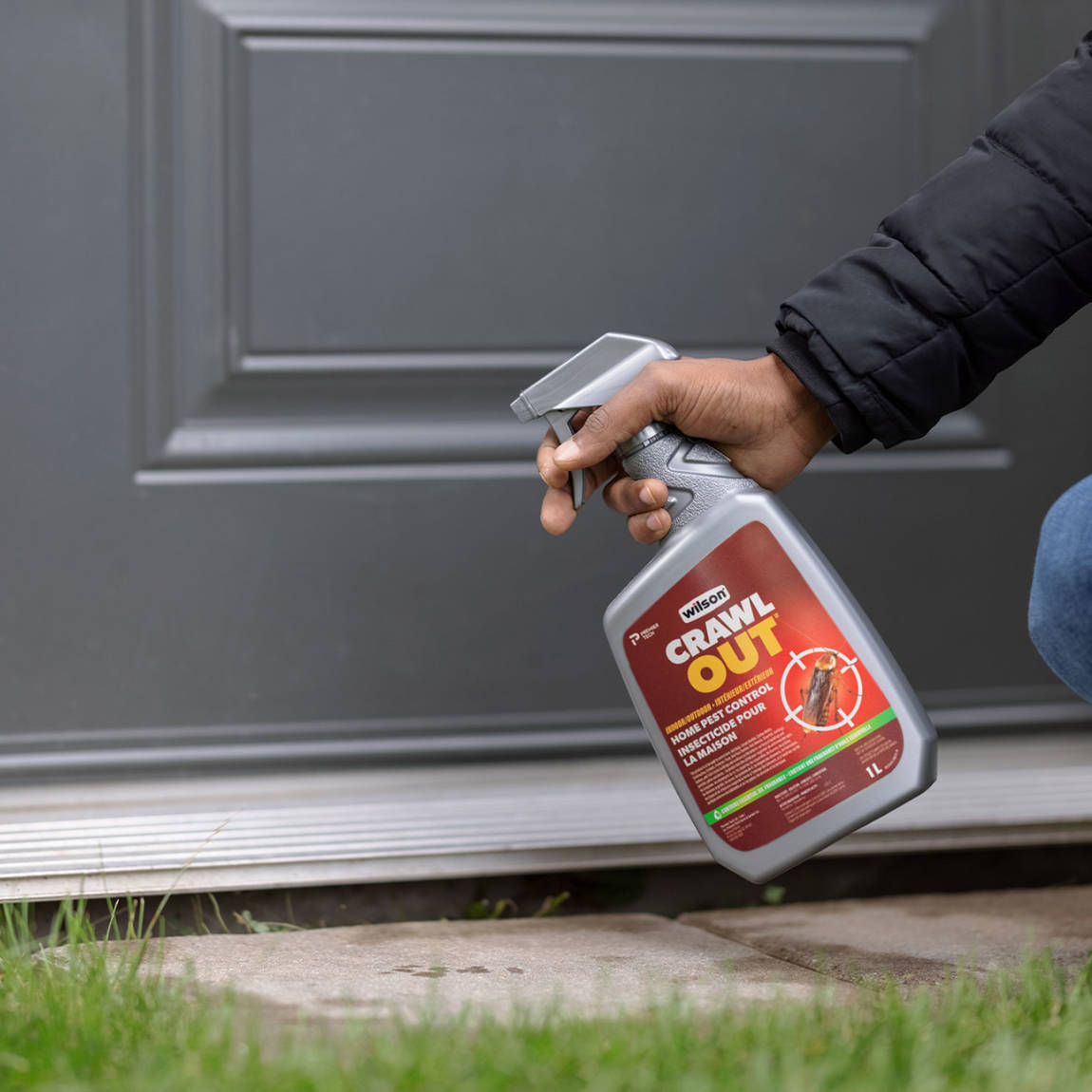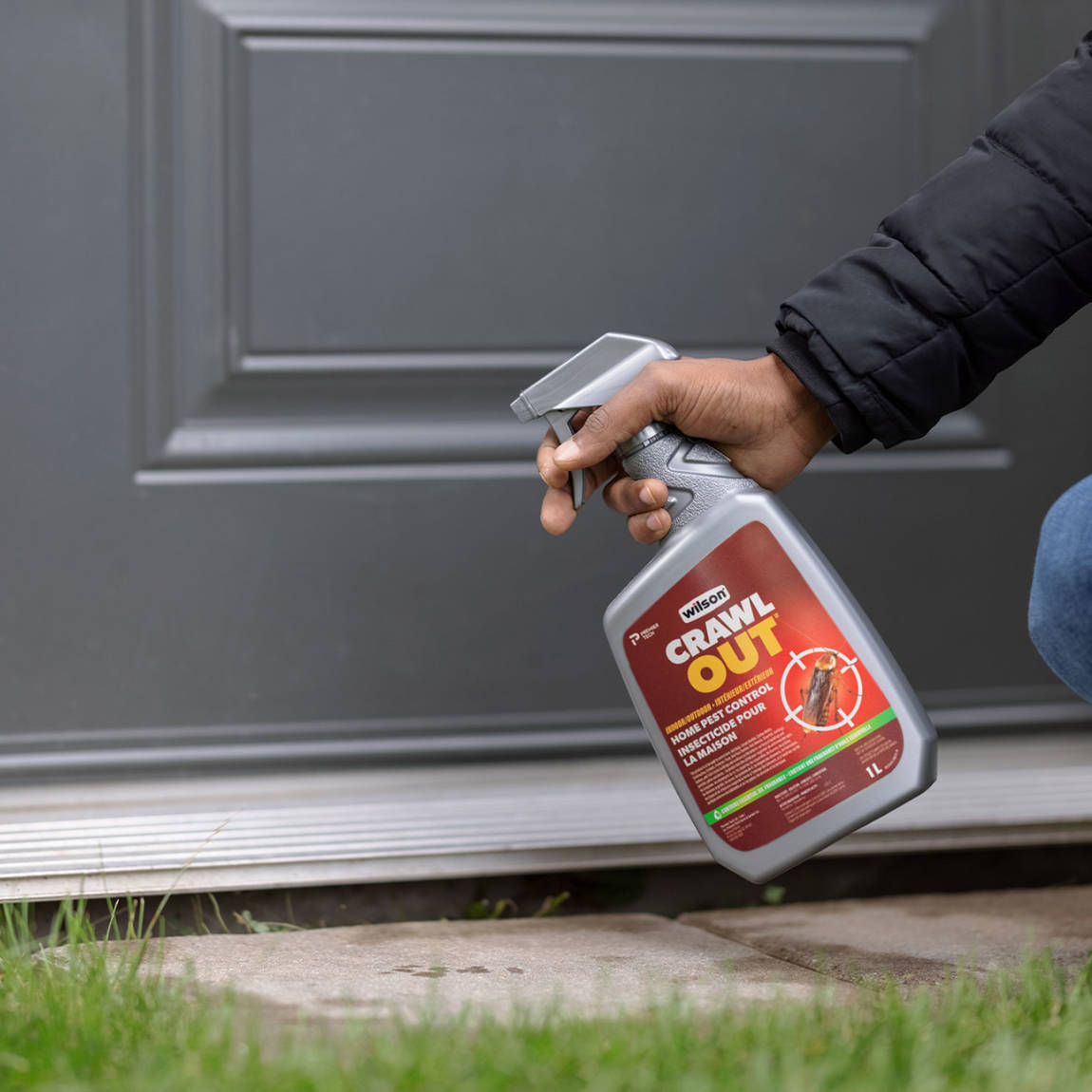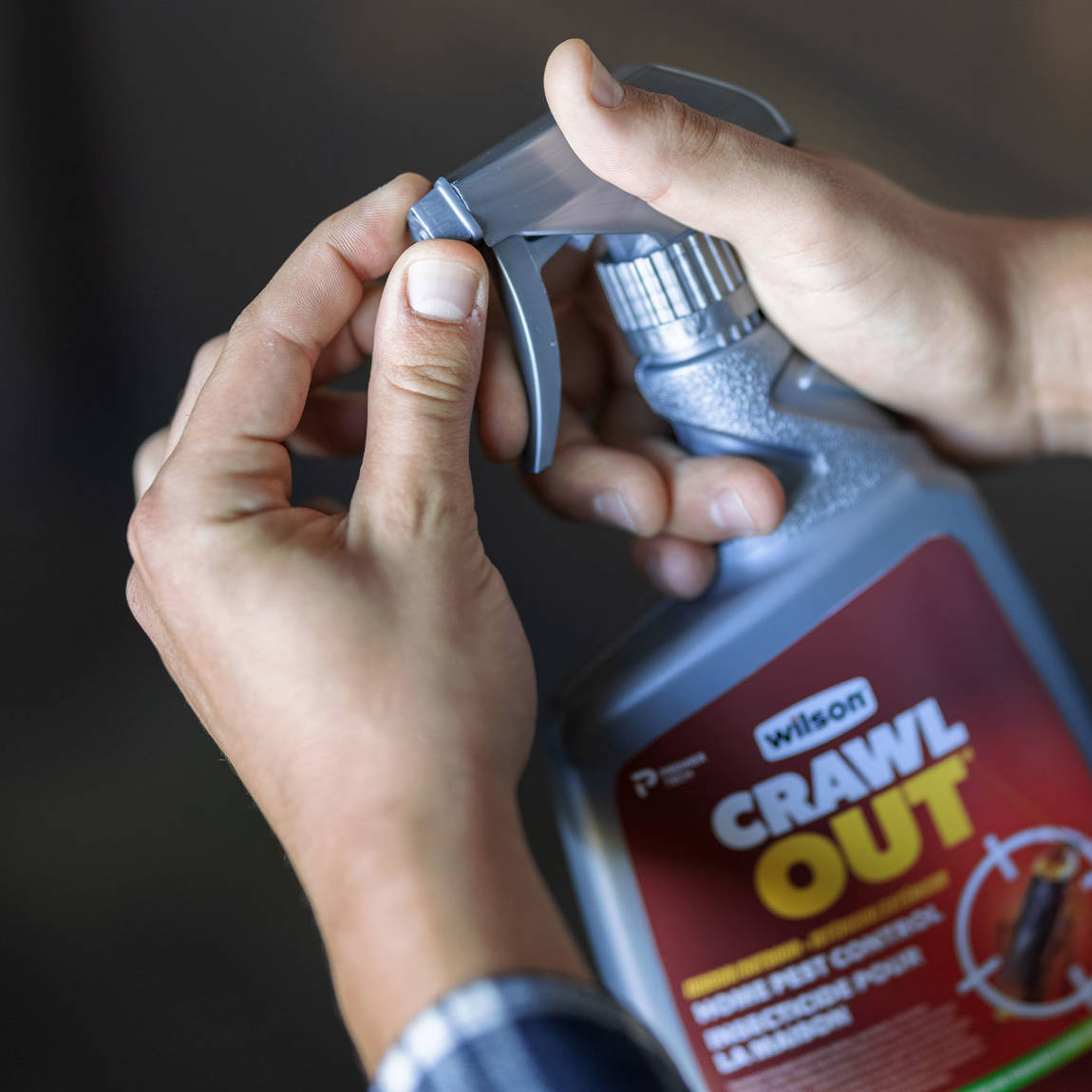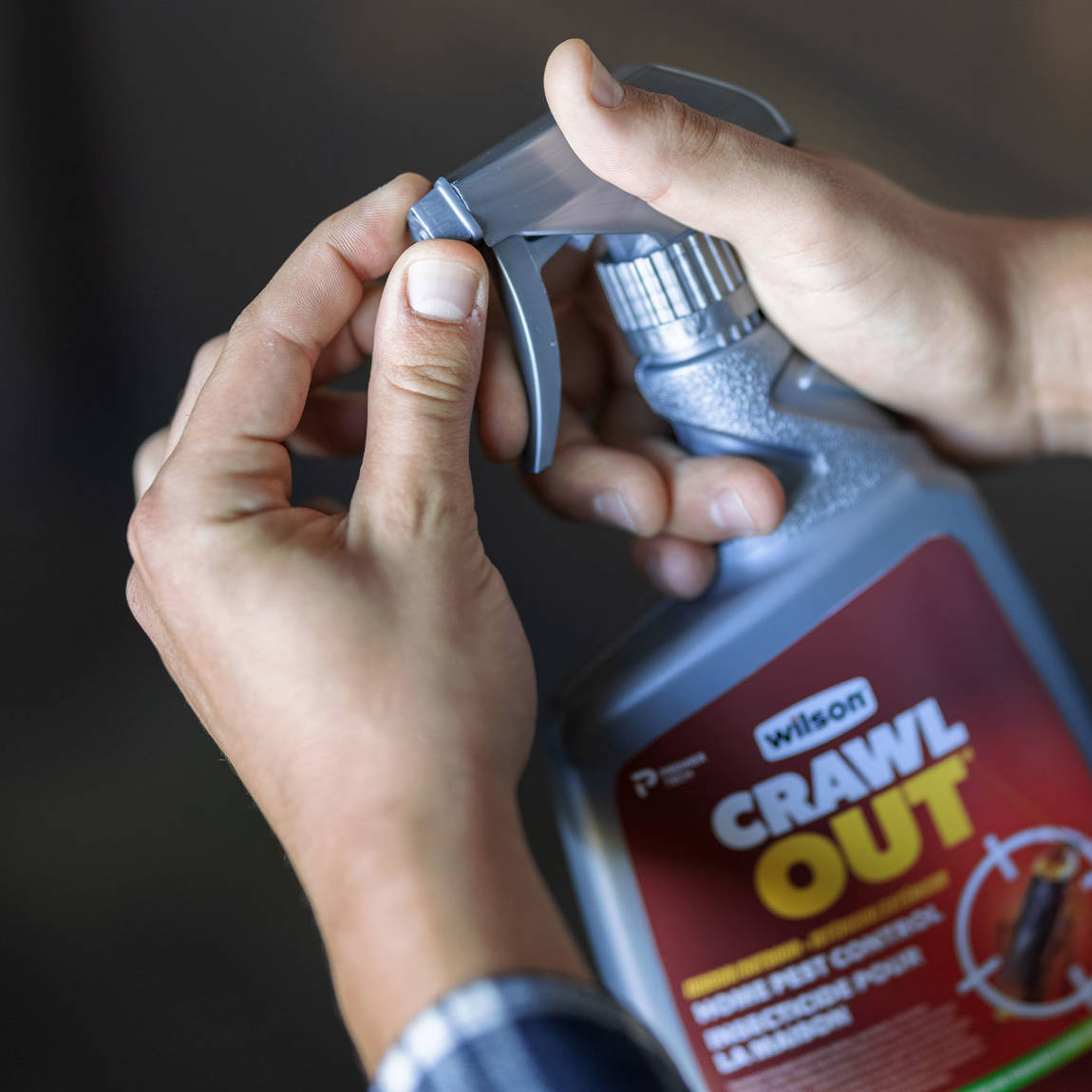 Wilson® CRAWL OUT®

Home Pest Control
1L
Former name: Wilson Home Pest Control (1L)
Are unwanted pests bugging you? Then this easy-to-use and ready-to-use spray is just what you need. It kills a wide variety of pests, everything from ants to spiders to silverfish, to name but a few. You can rely on it to kill these pests quickly (15 minutes to 1 hour) and efficiently, with long-lasting effects. What's more, used as directed, it's perfectly safe for pets and people. It also contains an essential oil (rosemary), leaving behind an agreeable scent.
Other application types available
Controls wide range of insects indoors and outdoors
Controls wide range of insects indoors and outdoors
Long-lasting killing action
Long-lasting killing action
Kills more than a dozen insects on contact
Kills more than a dozen insects on contact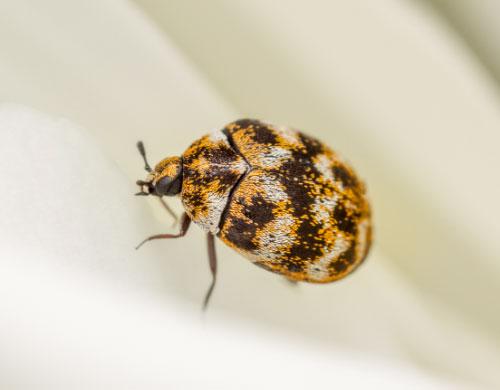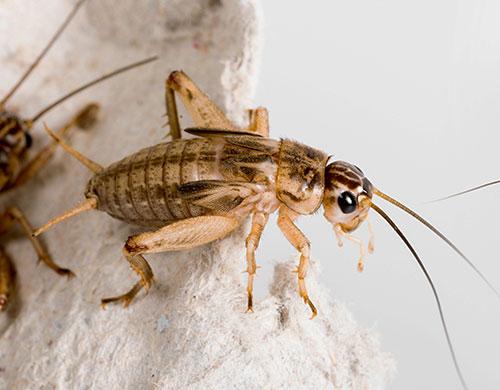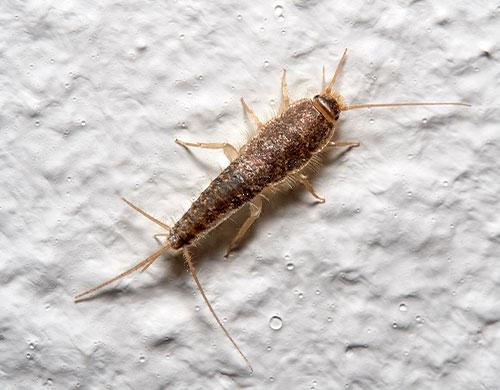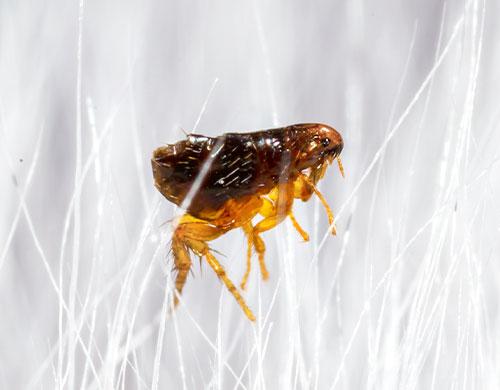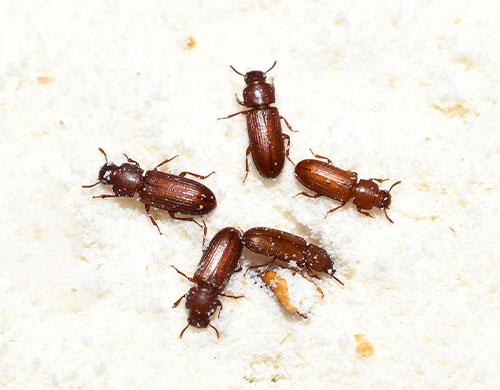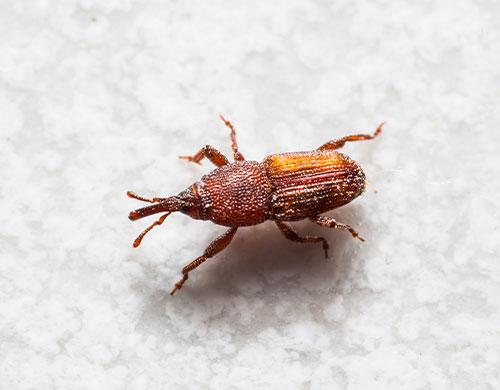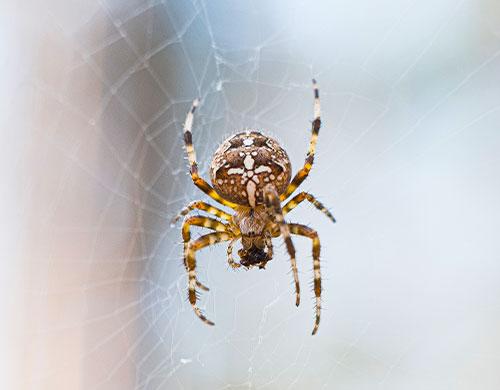 Step 1
Shake well before using.
Step 2
Apply with attached trigger sprayer.
Step 3
Adjust nozzle to suitable spray pattern.
Step 4
Apply directly to pests if possible.
Treatment must only be repeated after 7 days if pest problem persists or reoccurs.
For indoor use
Ants, cockroaches, crickets, firebrats, red flour beetles, rice weevils, silverfish, sowbugs, spiders
Thoroughly treat areas where insects are found, among them cracks and crevices in walls, floors and ceilings, along and behind baseboards, around and beneath appliances and furniture, around sinks, drains and pipes, garbage containers, interior foundations, points of entry (e.g. windows and doors), and localized areas of floors and floor coverings.
For ants, also spray trails and nests.
For silverfish, also spray the cracks and crevices in bookcases. Remove all objects before treatment of bookcases where items are stored. Treated bookcases must be dry before replacing stored items.
Carpet beetles
Spray edges of carpeting and under carpeting and rugs.
Make localized application to floor and baseboards.
Spray directly into cracks, crevices and infested areas of shelving.
Clothes moths
Remove all objects from bookcases, closets or other types of storage. If some articles are infested, brush thoroughly and air for several hours in sunlight, if possible.
Apply spray to empty chests, closets, bureaus and other storage areas, directing the spray into cracks, joints and crevices.
Wait until the treated furniture is dry before replacing stored items.
Fleas and ticks
Apply to indoor surfaces, including cracks and crevices in walls and floors, along and behind baseboards, window and door frames, and localized areas of floor and floor coverings.
Pet bedding may be entirely treated with this product and replaced with clean, fresh bedding after other listed areas are treated. Do not spray pets with this product.
Bed bugs
Do not apply to the mattress, headboard, footboard or furniture. Apply to indoor surfaces including cracks and crevices in the walls, floors and ceilings, along and behind baseboards and mouldings, and behind and beneath furniture. To enhance effectiveness of this product, apply directly to bed bugs where possible.
Outdoor use
Ants, crickets, fleas, sowbugs, spiders and ticks
Apply to the outside surfaces of foundations, under eavestroughs, around light fixtures, and places where pests enter (e.g., screens, doors, window frames). This insecticide may also be applied to garbage cans and localized areas of patios, porches and decks.
Warnings
Do not apply when people or pets are present.
Do not allow people or pets to enter treated areas until sprays have dried.
Ventilate treated areas after application by opening windows and doors or by using fans.
Do not reuse empty container. Discard in household garbage.
Keep out of reach of children. Keep from freezing. Store in a cool, dry location.
For additional product information or in case of emergency, spills or fire, call toll-free 1-800-268-2608.
General precautions
Keep out of reach of children.
Wash hands thoroughly after handling and before smoking or eating.
Environmental: toxic to aquatic organisms, birds, bees and beneficial insects.
Hazards to humans
Can cause irritation to eyes. Can be harmful if ingested.
If on skin or clothing
Take off contaminated clothing. Rinse skin immediately with plenty of water for 15-20 minutes.
If in eyes
Hold eye open and rinse slowly and gently with water for 15-20 minutes. Remove contact lenses if present after the first 5 minutes, then continue rinsing eye.
If swallowed
Have person sip a glass of water if able to swallow. Do not induce vomiting unless told to by a poison control centre or doctor. Take container, label or product name and P.C.P. Registration Number with you when seeking medical attention.
In every case, call a poison control centre or doctor for treatment advice.
Frequently asked questions
CRAWL OUT contains permethrin which is an insecticide in the pyrethroid family. Pyrethroids are synthetic chemicals that act like natural extracts from the chrysanthemum flower. Permethrin can affect insects if they ingest it or touch it. Permethrin kills ants by attacking their neurological systems.
When used as directed, CRAWL OUT is safe for people and pets. An insect cannot break down the permethrin molecule quickly and therefore is toxic/deadly to insects. People and dogs can break down the molecule quickly. Cats are more sensitive to permethrin than dogs or people due to the fact that it takes their bodies a long time to break it down. Make sure any area is dry before allowing people or pets back into the area.
The effects of CRAWL OUT will last up to 2 weeks. The permethrin molecule is broken down by UV rays in sunlight, so the brighter the area sprayed the sooner it will lose its effectiveness.
It does work relatively fast as it will kill insects within 15 minutes to 1 hour.
It is extremely effective in controlling many different insects. Once an area is sprayed, you will not see any insects for up to 2 weeks.
CRAWL OUT contains a water-based formula and will not leave any residue on flooring, carpets, baseboards, patios, sidewalks etc.
Haven't found the answer to your question?
We are here to help you!